In our newest CSR report 2020/21 we asked our CEO, Jesper Burgaard, to talk about the circular business model at KMC.
To us, sustainability means producing a product that contributes to solving the global challenges concerning hunger, climate change and biodiversity, and that the production is based on the least possible input and thus minimum strain on the earth's resources - says Jesper Burgaard
We are constantly looking for new ways of utilising everything in the potato – right from juice and starch to protein and fibre – below is an illustration of this.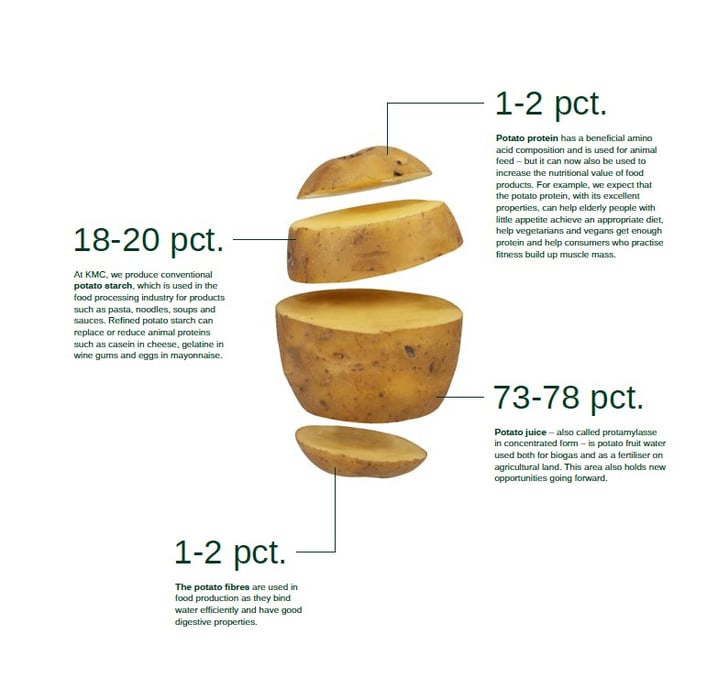 He further exlains that the potato is at the heart of KMC for a good reason. It has one of the lowest carbon footprints of all Danish crops - it delivers many calories per hectar and it is healthy and nutritious. And we are continuously working to develop these strengths.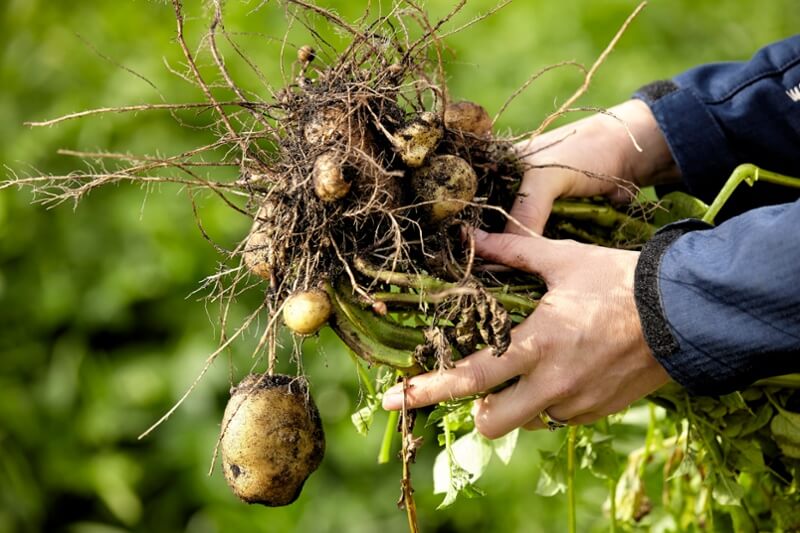 Our vision is to integrate sustainability into everything we do. We are well on our way, but we can go even further. Our report is another way to commit ourselves to achieving the goals we set – and a tool to measure our performance. Furthermore, our surroundings expect us to communicate how we aim to decrease our environmental footprint. We take on this responsibility - Jesper Burgaard explains.
Download our new CSR report here: CSR report 2020/21