The thinktank Frej hosted an event on the 27th of September where farmers, politicians, organizations and students joined to share opinions and brainstorm ideas for sustainable solutions in agriculture.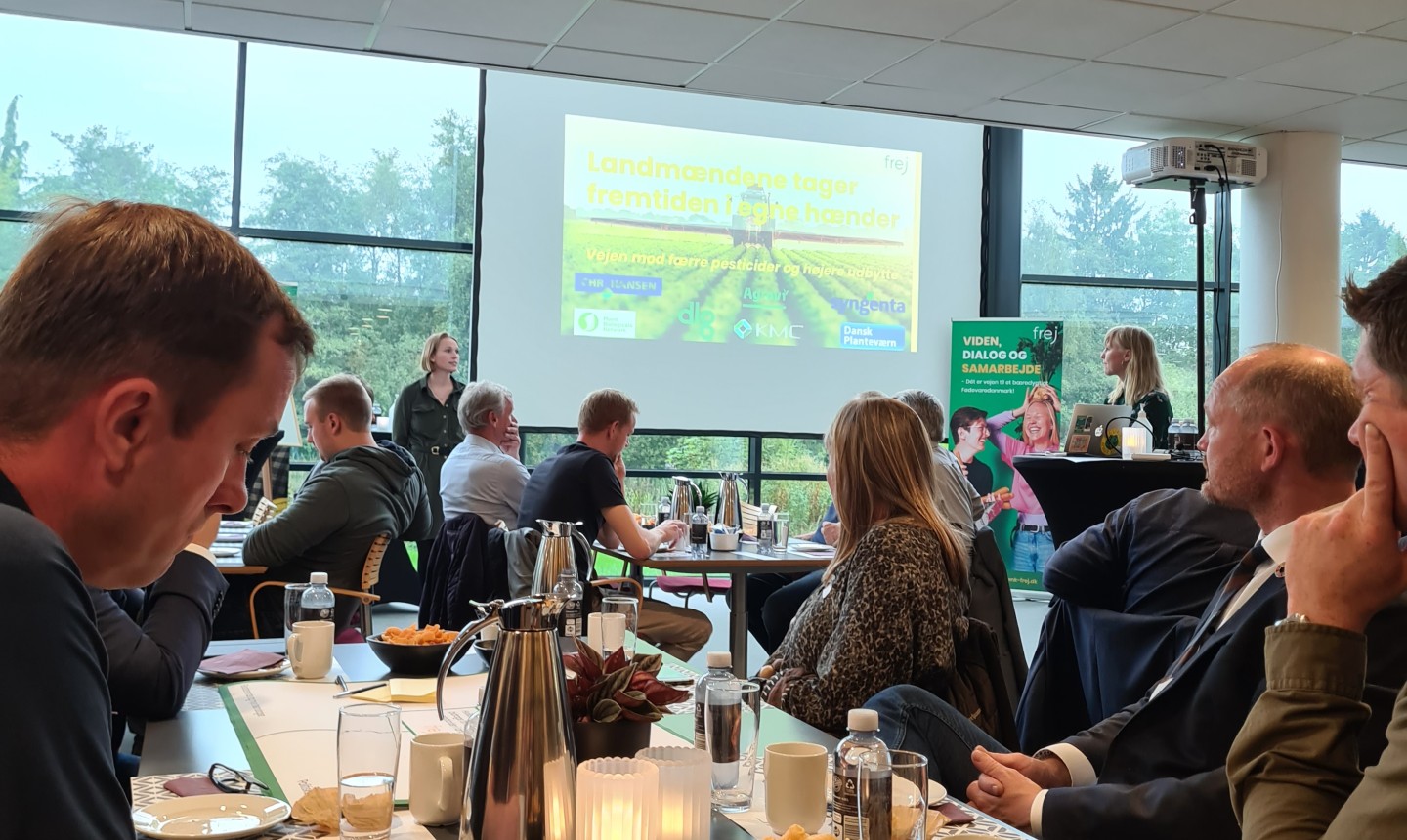 Knowledge sharing, brainstorming and creating awareness
Part of the event was hosted at KMC HQ in Brande, which consisted of workshops where participants were to brainstorm concrete solutions on how to reduce the use of pesticides in agriculture wihtin three categories: achievement level, existing and new technologies and political initiatives. After the workshop, a debate modearated by Frej was held, where participants could participate.
At KMC we are continuously working on reducing the use of pesticides in our agriculture. Therefore, it is important for us to support and create awarness around events like these, where participants across industries gather in knowledge sharing, brainstorming and planning.
A vision to make food production in Denmark even more sustainable
Frej is a thinktank who works with communicating knowledge, dialogue and collaborations across stakeholders. Their goal is to generate endorsement, around the most ambitious initiatives, in sustainable consumption and production of food.
Frej's vision is to make the food production (Fødevaredanmark) even more sustainable. Moreover, their mission is to engage the young 'generation sustainability' and food production, in creating an even more sustainable food production through knowledge, dialogue and collaboration - This KMC naturally supports.